HP TouchPad treated to CyanogenMod-flavored Gingerbread
7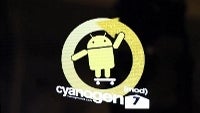 With $99 firesales sweeping HP TouchPad inventories across the country, we can only envy you if you managed to snatch yours. There's a tiny little issue with the tablet, though, it's running webOS and the future of webOS is uncertain at best. But what if it could run Android? We weren't the first to think of this - actually, we already reported about the first case of
porting Google's OS
to the probably most affordable tablet out there.
But while we've already seen a somewhat limited version of Froyo on the TouchPad, now it seems that the CyanogenMod team is closer to porting a rough version of CyanogenMod 7 on
Gingerbread 2.3.5
to the 9.7-inch slate. A video posted last week shows a still limited version of the operating system, but the team added:
''Since this video was created last week, the build has been more 'tabletized' (tablet tweaks added, etc.), lvm support has been added, and 2d hardware acceleration should appear very soon. The touchscreen driver issue is now the focus of our attention.''
The
TouchDroid project
, as it's internally referred to, is in its early stages, but the final goal of multibooting webOS, Android and maybe other systems seemed very possible to the developers. Some of the programmers are also working without actually having the device, so they'd appreciate actually getting some devices. Don't expect any exact release date, but hopefully the project will be brought to reality sooner rather than later - here's to hoping.