HERE Maps changes name to HERE WeGo, offers revamped visuals and features
17
Perhaps influenced by Pokemon GO's smashing success – or, perhaps not – the popular navigation app HERE has been renamed (and revamped) to HERE WeGo. Changes are aplenty, both over and under the hood, so the app certainly deserves a re-introduction! In short, this is your long-time favorite HERE Maps, but streamlined and improved. For starters, you no longer have to tap the 'find a route' button on the bottom of the screen. Now, when you open the app, you are greeted by a "Where to?" instruction in the search box, immediately inviting you to enter a destination. Do that, and choose between the different modes of transport so you can get where you're supposed to.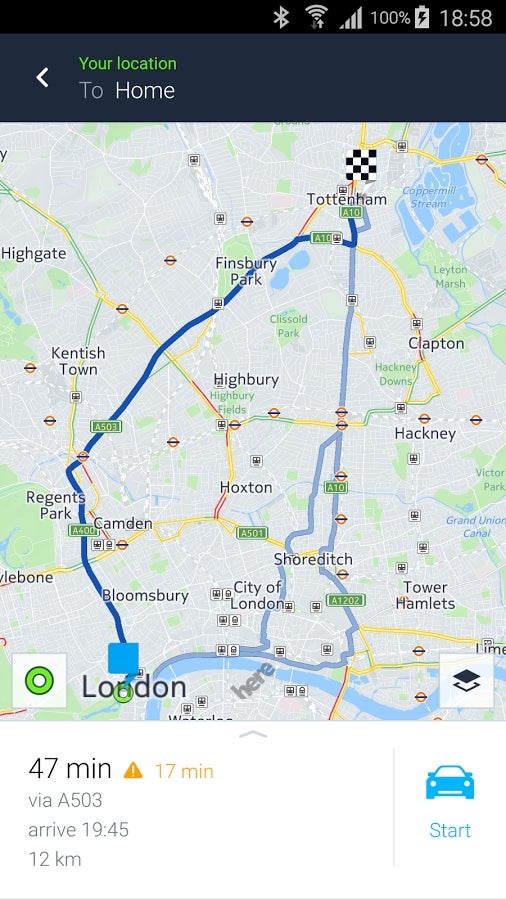 Prompt navigation is still what HERE WeGo does best
Another new addition is a transportation option from car-sharing firm Car2Go. When you search a route with HERE WeGo, you'll have Car2Go as a choice next to vehicle, walking, and city transit. The app will show you where the nearest available Car2Go cars are positioned on the map, along with the estimated cost of using the rented car to get to your destination, fuel consumption, and details about the vehicle. There's also the possibility to launch the Car2Go app and reserve on the spot with a single button.
Moreover, HERE WeGo serves taxi information for your route in certain cities, including approximate fare, wait time, and a call button. The team will be filling in taxi information for more cities and car sharing services in the coming months. Along with that, bicycle routing has been improved with elevation profiles that let you judge available routes by the cycling effort required and get updates on what's coming up next. Visually, the background is now lighter-colored to improve readability, letting users take better advantage of the expanded on-screen information. The new icons also get to shine a little brighter (like a diamond).
Newcomers to HERE WeGo should be aware that the app offers detailed public transport maps and directions for over 1,300 cities around the world, with journey times and prices for all your options. There's also turn-by-turn guidance with optional voice navigation while a special display shows your current street, speed limit, and upcoming turns. The app also works offline, with maps available for 150 countries. Live traffic information covers 52 countries, with heads-ups on road construction and incidents. There are also real-time public transport departures, enabling users to anticipate and avoid delays.
ALSO READ