Grokr launches on iOS and tries to one-up Google Now
15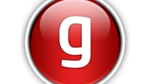 The
intelligent push
wars seem to be starting in earnest as the first real Google Now competitor has launched. The app is called Grokr and is currently only available for iOS, but in addition to bringing you the content you would expect from a Google Now competitor, Grokr tries to one-up Google Now in a few different ways.
As you'd expect, Grokr brings sports scores, weather, traffic, and local results to your iOS device, all without you needing to look for the information first. The key difference between Grokr and Google Now is where the data comes from. Google Now obviously uses the newly implemented
Unified Privacy Policy
to pull information from various Google services like Gmail, Calendar, and Search to provide you with relevant information.
Grokr connects to your Facebook, Twitter, and LinkedIn in order to generate that same data. So, if you're not a big Google user, this would be a great alternative, and it also gives you interesting headlines and news based on your social feeds, much like Flipboard. Grokr also gives you information about your favorite bands, and movies that you may be interested in, rather than just showtimes based on things you've searched for like Google Now. The app offers push notifications, and the visuals are prettier than the relatively plain Google Now cards.
Overall, Grokr looks like a nice option. It seems to try to predict your interests a bit more than Google Now, and it definitely has an awesome name (we kind of wish that Google Now were actually called Google Grok, but Google is trying to be a little less nerdy these days.) The only real downside that we can see with Grokr is that it is iOS only right now. It would be interesting to see this app going directly head to head with Google Now, especially since it would likely be able to release on a lot more Android devices since Google Now is relegated to Android 4.1+ right now.
If you've got an iOS device and want to give Grokr a shot, just head over to the
iTunes App Store
.