Grab a slice! The Teenage Mutant Ninja Turtles movie game is here for iOS and Android
15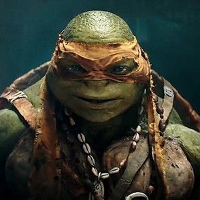 Part of pop culture since the late 1980's, the Teenage Mutant Ninja Turtles will never die. The pizza munching, genetically altered "heroes in a half shell" have a new movie coming out on August 8th. And what is a new blockbuster movie, without an accompanying video game to play? Now available at the Google Play Store and the Apple App Store is the all new Teenage Mutant Ninja Turtles official movie game.
Priced at $3.99 in both stores, the game allows you to play as Leonardo, Michelangelo, Donatello or Raphael, while you battle the Foot Clan for control of New York City. Besides the STORY MODE, there is also a SURVIVAL MODE that lets you see just how long your Turtle can withstand wave after wave of attack. There are also in-game challenges and you can compete against your friends' high scores for bragging rights.
Besides the price to buy the game, in-app purchases are offered to make your character more powerful, or to speed up game play. The most expensive in-app purchase is $6.99 for a Box o'Bling. The game is also optimized for tablet users, which allows those totin' a slate to enjoy it as well.
Whether you're an original fan of the Turtles or just learning all about them, this is a good game to play while waiting for the delivery guy to come to your door with your pizza. Cowabunga, dude!
source: TeenageMutantNinjaTurtles (
iOS
|
Android
) via
RedmondPie