Google's mysterious floating 'showroom' barge project has been scrapped
5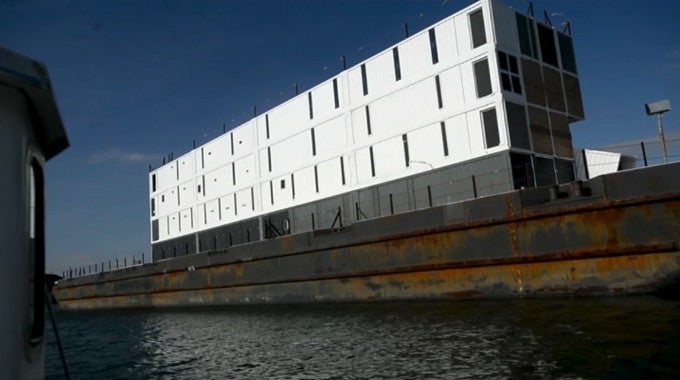 image by Portland Press Herald
Remember Google's mysterious barge, moored to Portland Harbor
? Shortly after we first heard about it, we were told that
the idea behind is for it to become some sort of a floating showroom for Google products
. Unfortunately, it appears the project may have been scrapped.
According to the Portland Press Herald, the barge, which carries over 60 shipping containers in order to form a four-story high monolithic construction, has been sold to an undisclosed company and has been towed and moved to Turner's Island Cargo Terminal in South Portland, where the many containers will be deconstructed and recycled.
It is said that the barge could have set back Google some $4 million, and it had to pay another $400,000 in property taxes while it was anchored in Portland. Too bad nothing came out of the 250-foot barge, though we suspect the Mountain View-based company was able to recuperate some of the losses it incurred.
By all accounts, it appears that this is the end of Google's mysterious barge.