Despite promises, Google still lets developers access user emails
15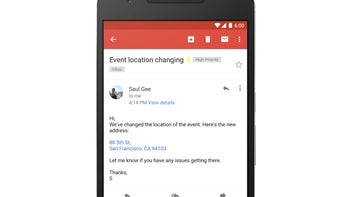 Not that long ago, Google promised its users that it will stop using bots to search for potential information, that could aid advertising, within their emails. However, new information surfaced in a report by The Wall Street Journal, that this practice is not only continuing, but emails are also read by employees of various third party app developers.
Although most of the work is still done by computers, in one case, a company called "Return Path" allowed some 8,000 emails to be read, unaltered, by its employees. While that number is just a drop in the ocean of email traffic, when it comes to privacy, most people wouldn't take even a tiny chance of someone unauthorized peeking into their inbox.
Developers swear that manual access is used only оn rare and special occasions and is solely to improve customer experience, but we've heard that reasoning enough times to know it's just something PR representatives are forced to say.
Before you start pointing fingers at Google, we should let you know that some of their competitors are guilty of the same sin. Microsoft and Oath Inc. (the Verizon company that acquired AOL and Yahoo!) are outed by the informants to also allow partnered developers access to users' emails. According to the sources, this "revelation" is nothing new within the industry as it is standard practice for most companies.
We are yet to see if this report will have enough of an impact to force email providers to keep their partners to higher privacy standards, something that would truly benefit the end user.
source:
The Wall Street Journal
via
AppleInsider