Google's acquisition of Wavii official, iOS app is dead
14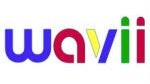 Earlier this week, word came out that
Google had outbid Apple
for the right to purchase Wavii, a natural language startup. According to the report, Google had agreed to pay somewhere "north of $30 million" for the company including its language technology and 25-person staff. Today, Wavii has announced that the deal is real, and that its service is shutting down, which should include the iOS app.
In the original report of the acquisition, it was said that while Wavii's natural language technology would likely be folded into Google's voice recognition software, the 25-person team would be allocated to Google's Knowledge Graph division, working on improving semantic search. But, today's announcement by Wavii CEO Adrian Aoun made it sound like it could be the other way around:
You probably know us best for our app that takes the deluge of information streaming across the web and condenses it into fast, fun updates. While we won't continue to offer this particular service, we'll be using our natural language research at Google in ways that may be useful to millions of people around the world.
Still, it is pretty clear that Wavii is going to shut down its current services and move everything into Google, and as proof of that the Wavii app for iOS has already been removed from the App Store.
source:
Wavii
via TechCrunch