Google workaround enables paid apps to be installed on Android Wear powered smartwatches
1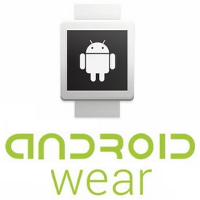 Just the other day, we told you that due to the failure of paid apps to extract the encrypted .apk files,
these apps could not be installed on your Android Wear flavored smartwatch
. The problem did not affect free apps, which were being installed correctly on these intelligent timepieces. Google, though, has come up with a workaround that will allow developers of these paid apps, to make sure that their handiwork can be installed on these wearables.
Google is telling these code jockeys, that they have to change the name of the directory in which the wearable APK is placed. A future update to the Android SDK build tools will make it so this manual update isn't necessary. The bottom line is that developers need to place the wearable APK in the
res/raw
directory instead of the
assets/
directory.
If you are a developer, it would behoove you to take a minute of your time to check out the sourcelink and make the required changes. Otherwise, you're basically not going to see any business from Android Wear users.
source:
AndroidDevelopers
via
AndroidCentral