App encryption prevents Android Wear paid app installations
3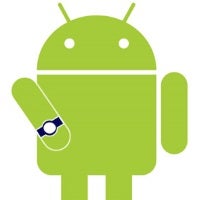 It seems Google let a significant oversight in
Android Wear
slip by undetected. Due to the Play Store's app encryption, the few paid apps that appeared for the newborn platform refuse to install on your smart-watch, because the devices fail to extract the encrypted .apk files. Thus, the installer assumes their contents are empty, and aborts the installation process without issuing any messages.
It goes without saying that the situation is very unpleasant. For example, paid smartphone apps with dedicated smart-watch functionality cannot push their wearable component to the watch via Bluetooth. Additionally, developers that have paid apps on the store are forced to deliver them to paying customers personally, via e-mail, while handling undeserved refund requests.
Google is yet to comment on the issues. The company is expected to fix the problem in an upcoming update, which could take days or weeks depending on the complexity of the problem. In the meantime, developers can come up with workarounds, such as unlocking paid functionality via in-app purchases. However, it's not wise to spend your money on Wear apps before the issues are taken care of.
via
Android Police