Google won't approve facial recognition in Glassware until privacy protection is in place
10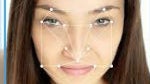 We all know that facial recognition software exists. We see it any time we post a picture to Facebook or Google+, we see it with the eye tracking functionality in the Galaxy S smartphones, and we see it in any number of facial morphing photo apps. But, despite the fact that the technology is here and it's ready, Google has said it will not allow facial recognition in Glassware until there are "strong privacy protections in place".
This isn't really a new policy, but because facial recognition is such a hot button issue, and Google Glass is a lightning rod for privacy concerns, Google wants to constantly reassure people that it has no plans to allow the technology just yet. In a Google+ post, the company said:
We've been listening closely to you, and many have expressed both interest and concern around the possibilities of facial recognition in Glass. As Google has said for several years, we won't add facial recognition features to our products without having strong privacy protections in place. With that in mind, we won't be approving any facial recognition Glassware at this time.
While Google has said it will not use facial recognition without proper privacy protection, this is the first time the company has specifically said it would not approve Glass apps that use the technology. Also, according to
AllThingsD
, Google will not allow the Glass screen to be turned off while taking a picture, so it is more apparent to others that a photo is being taken.
And, this news comes at a pretty good time, because we're having a discussion at PA about Google and privacy. We understand that the data collection Google does unnerves some people, so we're asking people to weigh in on exactly why they have trouble trusting Google. If you have an opinion, just head over to the
topic article and comment
!