Google wants court to dismiss antitrust law suit targeting Android
99+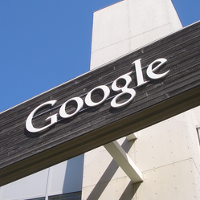 On Friday, Google asked a court to dismiss a proposed class-action suit, filed in May by two smartphone users. The pair's suit alleges that Google is unfair in the way that it licenses Android to manufacturers like LG. The current process, they say, is unfair to Google's competitors in search and in other services. Google says that the suit should be dismissed because smartphone manufacturers are free to install Android on their devices without having to install Google apps. After all, Android is an open source OS.
Google has faced antitrust issues before, and in Europe it is working out a settlement with regulators. In the states, Google has had to listen to complaints from companies like Microsoft. The latter claims that Google ranks its own services higher than its competitors' rankings in search results.
In the class-action suit, Google is being accused of forcing manufacturers to use its search engine on Android phones. The plaintiffs say that Google takes advantage of the fact that most people who buy a smartphone, won't change the default search settings on the device. Google does allow phone manufacturers to install competing apps and Android buyers have the ability to customize their handset. Google argues that its actions promote competition. The plaintiffs say otherwise, claiming that Google's actions are forcing consumers to overpay for their smartphones. The defendants argue that there is no proof of that at all in the suit.
"Google badly wants default search engine status because it results in more paid search-related advertisements, which are the source of most of its billions and billions of dollars in annual profits."-Passage from lawsuit
A hearing on Google's request to dismiss the suit will be heard in October.
source:
Reuters