Google to introduce Android Pay at May's I/O, still not going for full-on mobile payments
4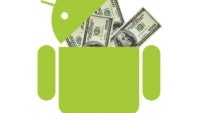 Citing sources close to the matter, ArsTechnica reports that Google will launch an all new payment system - Android Pay - at its Google I/O conference this May. Reportedly, the platform will power in-store and in-app payments. It will allow app creators to add a mobile payments option to their products, enabling users to upload credit and debit card information into the service for single-tap in-app transactions.
Indeed, this doesn't sound any different than Google Wallet, but it's is an entirely new API built from the ground-up with Android developers in mind. Wallet will continue its existence as a separate service, but it will be supported by Android Pay as well, meaning existing Wallet accounts will be easily linked to Android Pay-enabled apps.
So far, the main customer advantage of Android Pay seems to be the option to bypass Google Wallet if one prefers not to register their bank card with it. But it seems Google won't be dipping its toes deeper into mobile payments the way Apple (with Apple Pay), and allegedly and Samsung (which recently acquired LoopPay) are doing. However, the big G did buy key SoftCard assets a few days ago, consisting of "some exciting technology" and intellectual property. So it seems Google won't be late to the mass mobile payments game - it's just waiting to jump in.
source:
ArsTechnica