Google to bring Street View to iPhone via the web in two weeks
5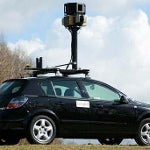 As you probably already know (who doesn't), Apple decided to replace its original Google-powered Maps application on the iPhone with its own Maps with iOS 6. The trouble is that Apple's solution isn't that mature yet and lacks a number of features that users are so accustomed to, like public transport data and Street View.
Of course, we'd imagine that Google will soon bring (or at least attempt to bring) a native Google Maps app to iOS, but until that happens, unhappy customers are being advised to use the Google Maps web app. While it's quite clumsy and slow, it does provide users with access to Google's more accurate mapping data. However, the web version of the app is just that - maps. It doesn't have those cool features that we mentioned above. Thee good news for iOS users is that Google has said that Street View will soon be accessible through mobile Safari. The New York Times' David Pogue reports that the service should be available in two weeks, which sounds bearable.
There's no question that Apple's Maps will get much better over time, but at this point no one can be sure exactly when they will reach that level of perfection found with Google's offering. Because of this, we hope that Apple is going to allow Google to offer its Maps app through the App Store, for those customers who aren't happy with iOS Maps for one reason or another.
Meanwhile, if you want to get Street View on your iPhone right now, we recommend that you give
this app
a try.
via:
Engadget