Google+ surpasses Twitter to take number 2 social network after Facebook
59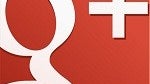 Where Google is involved, things get done. A lot of folks wondered how Goolge+ would grow after its launch. It was never really a question of "if" Google+ would flourish though.
Global Web Index released a report showing a change in the usage from "localized" social platforms to global social networks like Facebook, Google+ and Twitter. Twitter, while surpassed by Google+ in terms of share of users, had the strongest growth at 40% across 31 monitored markets (which also represent about 90% of the world's internet users). 21% of the global internet users use Twitter. A whopping 51% use Facebook, which is a large lead over Google+ at 25%. Twitter is tied with YouTube in the third position.
That works out to about 343 million active users of Google+, and a little under 300 million active users for Twitter and YouTube. Facebook has been able to combat what GWI called "Facebook fatigue" and saturation and achieve about 33% growth. Based on the markets surveyed and estimates of other markets not included in their report, GWI believes that Facebook's claims of 1 billion users is more or less on target.
The real winner in all this is Google+, who grew 27% in its own right. When coupled with YouTube, Google's integrated services have proven to have wide appeal and it also vindicates Google's model of combined products.
With winners must come losers, and those were the smaller, more local social networks that serve certain countries, like Me2Day (South Korea) and StudioViz (Germany) saw double-digit declines in active users. Of particular interest though, is the decline with several networks in China. Despite their growth over the past few years, new rules in China contributed to the contraction of these networks like Tencent Weibo, Sina Weibo and others.
There have been growing pushes in China to require real names and phone numbers. In addition, people in China have been adopting the use of blogs and forums which provides a perception of a little more privacy. Finally, there is mobile, the apps available for mobile use give a notable advantage to the larger global social networks like Facebook, Google+ and Twitter, each of whom have excellent mobile applications, particularly for iOS and Android devices.
If you have not checked it out yet,
visit and join PhoneArena.com on its Google+ page.
We would love to see and hear from you.
sources:
Global Web Index
via
Forbes
and
Android Authority