Google search results on the iPhone and iPad will soon include iOS apps
5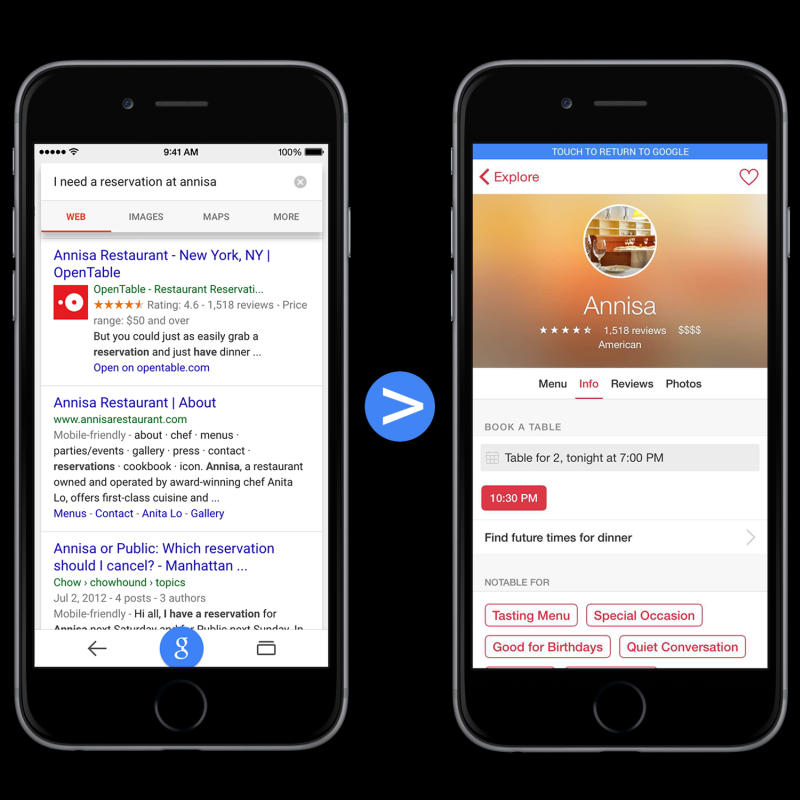 Google announced today that it will soon start indexing iPhone and iPad apps.
Just like Google does on Android for Google Play apps, iOS app indexing will basically allow users to open apps from the search result page, should a certain iPhone or iPad app appear to be relevant to a particular search query.
The search engine giant announced that indexed iOS apps will start showing in iPhone and iPad search results in the coming weeks. At first, just a select range of apps will be included, but Google promised to expand the technology to other app developers "as soon as possible".
iOS apps will appear in search engine results both from the Google Search iOS app and the Chrome iOS browser, but only if the user is signed into his Google account.
Interested developers can get the full documentation on iOS app indexing from the source link below. Furthermore, Google will also be holding a special talk at this week's Google I/O developer conference that should help devs make the most out of the new feature.
source:
Google