Google revenue and profit grow in Q1 2015 despite struggling Nexus
14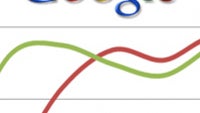 Google has released its financial results for the first quarter of 2015, and good news is that revenue and profits are growing, but not as fast as expectations set by Wall Street analysts.
Google raked in $17.3 billion revenue in the first quarter of 2015, a 17% increase year-on-year, and operating income stood at $4.45 billion, a 26% growth on the year. At the same time, expectations by the street pointed to $17.5 billion revenue. Shares rallied by more than 3% after market hours.
Google still makes the overwhelming majority of its money from ads, but the Google Play Store business is now also a significant part of the revenue stream. While the Play Store has grown in comparison to its state in the same period of last year (it's a part of the "other" revenues at Google, up 23% y-o-y to $1.8 billion), Google noted that it actually recorded a 3% drop when compared against the fourth quarter of last year.
The reason seems to be in the declining sales of the Nexus brand. Google CFO Patrick Pichette admitted that the weakness in the Google Play Store comes mostly from recently introduced devices, and the biggest recent launches include the Nexus 6 and the Nexus 9. After the hugely discounted Nexus 5, Google introduced the Nexus 6 last year at a flagship-grade price and with a gigantic, 6-inch display, and those two factors could have been a turn-down for buyers. Similarly, the Nexus 9 comes with a $400 starting price, lower than the iPad, but much higher than the $250 full retail price Google asked for its previous tablet, the Nexus 7.
Interestingly, the results are also showing that Google is accelerating its new hires, as the company has grown by 9,000 employees in the past year.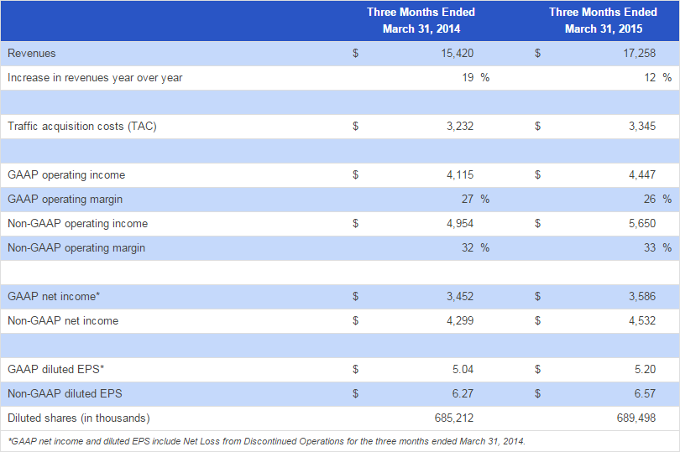 source:
Google