Google reportedly trying to bring TV to the Internet
13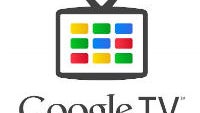 Cord cutting has become increasingly popular with more and more options to watch movies and TV streaming over the Internet, so much so that it's really just a matter of time before the entire cable TV lineup is brought to the web and everyone leaves the cord behind. Intel, Sony, and Apple have all looked into doing this in the past, and now reportedly, Google is also trying to bring TV to the Internet.
The standard term for the idea of setting up what would essentially be a cable provider service over the Internet is an "over-the-top" service. Google is the latest in a string of giant companies to attempt to woo media companies into licensing their content for an Internet TV service, and it wouldn't be a surprise if Google is also the next in line to fail in the attempt. Media companies are entrenched in the old business model of cable TV, and would rather try to destroy the Internet than change their business models to accommodate the modern on-demand streaming vision of media consumption. The idea is to ease media companies into the transition by simply offering the same controlled media on a different medium. So, instead of flipping through channels coming through a set-top box, you'd be flipping through channels in your browser.
The report from
WSJ
says that Google has even shown a demo of how the service would work to potential content partners, although no deals are expected any time soon. The biggest trouble is that media companies tend to give the best deals to established providers (like your cable company), but web service companies don't get such a good deal, not to mention that many providers have specific deals with cable or satellite providers that gum up the works.
Google has had talks with media companies in the past. Intel has been trying to make deals for about a year now. Apple has been rumored to be working on a true Apple TV with media company support for over a year now as well. Everyone wants in, but no one can make the deals it seems.