Google releases a new pair of Pixel phone ads a week before launch day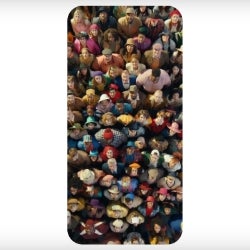 Just a week before the launch date, Google keeps pushing its new
Pixel
phones hard. The company debuted a new pair of short advertisements designed to get the word for the smartphones out and establish Google as a smartphone maker.
Big G is taking its advertising campaign
very seriously
, pouring millions of dollars at a fast rate into it. However, it's not clear whether these adverts will be turned to TV spots – though, given their shortness and the mass-appealing theme of "humanizing" smartphones running through them, it's not impossible at all.
The Google branding is strong within these ads, with the simple visuals of the familiar search bar seen morphing into a smartphone's outline and the Pixel getting highlighted as a phone made by Google. Watch the two ads below and tell us what you think of them.