Google releases Nexus 9 factory image
8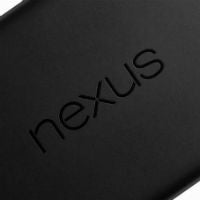 Yesterday, the Nexus 9 was officially released, which also marked the official release of Android 5.0 Lollipop. Google kicked off the software flood by releasing the source code for Android 5.0 as well as the source code for all of the
Nexus device branches
, but it didn't get around to releasing any proper images until today, when Google released the Nexus 9 factory image.
This factory image will be quite helpful in a while, because it will let you reset back to stock if you jump down the rooting and custom ROM rabbit hole. Unfortunately, custom ROMs for the Nexus 9 are still a while away, because the source code alone isn't enough to make a working ROM. We still have to wait on the driver binaries, which can sometimes take a while.
We haven't seen any other factory images push out, which isn't much of a surprise given that Google hasn't started the rollout of Android 5.0 to any other devices. Usually the factory image will come around the same time as the OTA rollout. Google has claimed Android 5.0 would be coming to Nexus devices soon, but we won't know when until it happens.