Google puts the kibosh on porn apps for Glass
3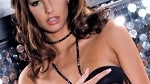 Just as one of the first overt adult apps made its way for Glass, Google has made some updates to its policies for Glassware. That development was inevitable though.
We shared that MiKandi, a well known adult app developer, was
working on an application that supported Glass
. That app, titled "Tits & Glass," literally just launched and is now effectively smacked down by Google. If you choose to look it up be warned,
it is definitely

NSFW
.
In its latest update Google added the following to its policies for Glass:
Sexually Explicit Material: We don't allow Glassware content that contains nudity, graphic sex acts, or sexually explicit material. Google has a zero-tolerance policy against child pornography. If we become aware of content with child pornography, we will report it to the appropriate authorities and delete the Google Accounts of those involved with the distribution.
The child pornography issue is an obvious no-no and rightly so. As vast an ecosystem Android is however, one might think that content involving consenting adults would be readily available and would be allowed to one degree or another. Such content is actually not allowed in Google Play, but there are a number of sources where these apps and content can be side-loaded.
Glass is still under the purview of Google even though thousands of sets of the wearable accessory are in the hands of developers for purposes of building an ecosystem for the product ahead of an anticipated consumer launch sometime early next year. For its part, MiKandi will be updating its Glass app to ensure compliance, though the company is certainly not going to simply give up.
source:
Business Insider