Google posts third-quarter growth in earnings, but ad revenues trending downward
10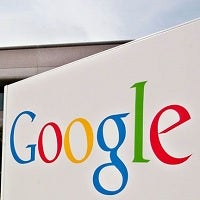 Google is making a lot of money, but even increasing revenues have not allayed the fears of some investors, who saw the decline in ad-based income to continue its downward trend, sending Google stock down about 3% on Friday.
Paid clicks actually increased by 17% for Google in the third quarter, but that was down from 25% growth in the preceding quarter despite a slowdown in the decline of ad rates. "Cost per click" (CPC) declined only 2% year over year, compared to a previous drop of 6%.
All told, Google made $16.52 billion for the quarter ending September 30th, up from $13.75 billion for the same period last year. Google also announced the appointment of Omid Kordestani as its new Chief Business Officer. On the earnings side, the Wall Street investors were pegging their portfolios to have Google earn $16.75 billion.
What accounts for this comparatively small shortfall in revenues? Well among the aforementioned decline in CPC, Google is spending more money, it has increased its employee base by about 3,000 people. Research and development spending is also up by 46%.
Do not worry about Google's prospects though, the company is sitting on roughly $60 billion in cash, has a market cap of nearly $350 billion, and is still the overwhelming majority player in search and mobile operating system activity. Prospects are looking up.
source:
Reuters