Google planning major Android security update in preparation for enterprise push
18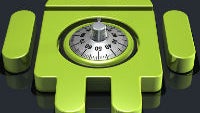 Everyone wants to be the company that takes over the enterprise space in the wake of BackBerry's fall from grace, and that includes Google. This is not to say that Google wants to be the manufacturer of enterprise devices, but it does want Android to be the platform of choice. This means all Android makers getting a chance, not just Samsung with its Knox software.
A new report is saying that in order to give Android a better chance, Google is beginning an initiative to make Android the platform of choice for enterprise users. A big part of this is in improving and altering the security structure of the system in order to make the platform more attractive to business users. The question remains, though, how exactly Google plans to do this. There has been a longstanding idea that Android is not as secure because it is "open". This is both true and false. The system itself is quite secure, because the openness allows anyone to check the code and submit fixes. However, it is also more unsecure, because the openness allows for user stupidity to allow malware in.
It is possible that the best way for Google to improve security for the sake of enterprise customers would be to add more limits to features like sideloading, which is the main entry point for security flaws based on user stupidity/carelessness. Time will have to tell though.