Google has a new social networking app, but it is no Facebook competitor
8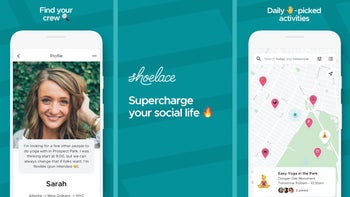 Google+, which was shut down in April, may have been the Internet search giant's most popular (albeit ill-fated) stab at creating a social network, but it wasn't the first. Technically, it was the
fourth
—following in the footsteps of such mishaps as
Google Buzz
,
Google Friend Connect
, and
Orkut
(yes, that was a thing in India and Brazil)—and Google+ aimed for the stars, but never quite managed to catch up to the hopes of its creators.
Fresh on the heels of the Google+ shutdown in April, the company is at it again with another idea for a social networking app. This time around, however, on a smaller scale.
The new endeavor is called
Shoelace
and comes from Google's in-house incubator, Area 120.
Shoelace
is a hyperlocal app for organizing events and activities, called "Loops", which makes it similar to Facebook Events. It is currently being tested exclusively in New York, but if it proves successful, a wider roll-out could be in the cards.
As
Android Police
points out,
Shoelace
is rather similar to a previous Google attempt at an event organizer called
Schemer
. It launched in 2011 and was discontinued in 2014.
Unlike Facebook and Google+,
Shoelace
is aimed at organizing and managing local events and finding new people who may be interested in them. In this sense, it is a bit like
Tinder
, in that it tries to match you with people with similar interests, and help you organize events around those interests.
Shoelace
is currently invite-only and is being tested in NYC. There is no web version, while the app is available on Android 8.0 and up, and iOS 11 and up.