Google might partner with LG on 2014 Nexus 7
22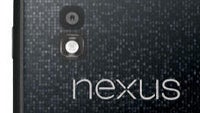 The
Nexus 7
is the most successful Nexus device and probably the best-selling gadget on Google's Play store, and both the original Nexus 7 and the second 2013 generation were manufactured by Asus. Now, Google might have decided to switch partners and drop Asus in favor of LG, according to analyst Ming-Chi-Kuo.
Asus and Google have obviously enjoyed a healthy and fruitful company and Google even put Asus' logo on the back of the original Nexus 7. What would force a change then?
Turns out
Google might want to use LG so that it can upgrade the Nexus 7 screen
and LG has that technology. LG is already manufacturing the Nexus 4, so it would not be a huge surprise to see Google partner with the Korean company.
Google has already made huge advances in screen technology with the 2013 Nexus 7. The 7-inch tablet is the
first one in its form factor to feature a 'Retina' display
. LG is right now making screens for Apple devices like the iPad mini and it has managed to deliver displays that are thinner and with narrower bezels. We've also long been hearing about LG now having the upper hand in the race to the first flexible display. It's all a speculation at this point in time, but the possibilities are definitely there.
What would you expect from the 2014 Nexus 7?
source:
9to5Google