Google may soon open a permanent retail store in Manhattan
4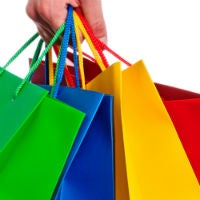 For the past couple years, there have been various rumors about Google opening permanent retail stores. The rumors tend to come around the holiday season, but the most that has come of it has been dedicated Google spaces at Best Buy and
pop-up stores
in a few locations. But, there is new word that Google may soon sign a lease on a permanent retail space in Manhattan.
The report claims that Google is seriously considering a store location at 131 Greene Street in SoHo. The space would be around 4,100 square feet in an area that is quickly rising in the ranks of Manhattan retail hot spots. The rent has more than doubled in the past couple years to where Google could pay somewhere in the neighborhood of about $125,000 per month for the space if it decides to opt for a lease. If Google wanted to purchase the space outright, it could cost tens of millions, which is essentially pocket change to a company the size of Google. And, that second option may not be a bad idea because Google moving in to the area will almost certainly cause the rents to rise even faster than they have been.
The area is an even more interesting choice when you take into account that you can actually see an Apple Store from Google's potential location. Just a few doors down on the corner of Greene and Prince is an Apple Store built in an old Post Office. Not a bad spot for Google's first retail store, which we would assume would house the same hardware offerings as the Google Play Store, and maybe even more if Google is really planning a reboot of the Google TV lineup.