Google to open "Winter Wonderlab" showrooms in 6 cities for the holidays
6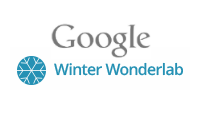 For the past couple years, there have been consistent rumors that Google would be opening stores in time for the holidays to show off its growing roster of devices, but nothing much has come of it except for dedicated sections in some Best Buy locations. This year, the rumors are (almost) coming true because Google will be opening "Winter Wonderlab" showrooms in six cities.
The Wonderlabs are planned to show off the Nexus 7, Google Play, Chromecast, and Chromebooks, but the early buzz is that they will be showrooms and not stores. Customers will be aided in purchasing items online (likely via the Play Store), but there won't be any stock on hand. The Wonderlabs will also feature large snow globes complete with fake snow which will allow visitors to record videos of themselves and view them at the Wonderlab website.
Google is claiming the showrooms will be in New York City, Chicago, Washington DC, Los Angeles, New Jersey, and Sacramento; but, in reality the showrooms will be in NYC, Aurora, Annapolis, Canoga Park, Paramus, and Roseville. Of course, that first set of names just flat out sounds better, but if you live in Chicago, DC, or Sacramento, you know better.
No word yet on when the showrooms will be set up or how long they will be operational.