Google may sell tablets direct to customers this summer
13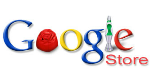 This isn't exactly new as Google did try once before to sell hardware directly to consumers, in the form of the Nexus One, but if the rumor is true, this is a very different approach to selling to consumers for Google. The new word is that Google will be opening an online store to sell Android tablets directly to consumers this summer. There are two major differences here compared to the Nexus One sale:
1) Tablets don't necessarily need a carrier contract. One of the biggest problems with the Nexus One sale was that other than almost no marketing, the only option for sale was an unlocked device for T-Mobile. Unfortunately, Americans still can't wrap their heads around the benefits of an unlocked device, so the higher initial price makes people shy away. Tablets don't need carrier contracts, and people are already primed to pay upwards of $500-600 for a tablet, so right away this idea has a better chance of success.
2) This may not be just a Nexus store. The Nexus One sale was just that, the Nexus One and nothing else. If we are to believe the report from
The Wall Street Journal,
this new store will market and sell Android tablets from all vendors. Both Samsung and Asus are mentioned as hardware partners, and the report specifically says that tablets may be "co-branded with Google's name", which would make sense, but doesn't rule out the possibility that Google may sell the Samsung Galaxy Tab right along side of the Asus Nexus tablet.
The idea certainly makes sense, even if people are just starting to warm up to the idea of Google selling products. If nothing else, a Google Android Tablet Store could be a good way to showcase the hardware available in the ecosystem. And, it could be a good way to bring the prices down as the rumor also says that Google might subsidize tablets to bring down costs.