Google may pull in $5 billion in ad revenue from tablets this year
9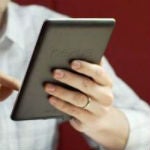 We all know that Google makes almost all of its money on ad revenue. For the
4th quarter of 2012
, 94% of Google's revenue was based on advertising, and it looks like more of that revenue could be coming from tablets this year. A new estimate puts Google's 2013 ad revenue from tablets at $5 billion. The new estimates come from Marin Software. A big part of it is that last week Google changed its ad system to require advertisers to pay for ads on tablets even if they were targeting PC users, because Google said the ad performance on the two device sets were "similar".
Tablet ad effectiveness rates climbed 31% in 2012, and by the end of the year, ad conversion rates on tablets was 3.3% compared to 3.9% on desktops. The idea is that by the end of 2013, search-ad prices for tablets are expected to pull even with desktop ad prices. Right now, tablet search-ad prices are 17% lower and climbing steadily.
Couple rising ad prices with the record sales of tablets, and it comes out to be a pretty big number. In 2012, mobile devices generated almost $8 billion in ad revenue for Google, and Marin projects tablets alone to generate $5 billion in 2013. That makes it seem like a pretty solid investment for Google to
pay whatever it does
to be the default search engine in iOS, since the iPad still holds close to half of tablet sales.