Apple is raking in the dough from Google search on iOS
23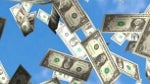 Morgan Stanley analyst Scott Devitt told clients on Friday that Apple could be raking in close to
$1 billion dollars
in 2013 from Google Search thanks to a deal that the Cupertino based firm has with its rival. While most analysts have been under the impression that Apple and Google have a deal that would pay Apple 75 cents out of every $1 Google earns with Google search on iOS devices, Devitt says that Apple would most likely have a per unit deal with Google instead, getting paid for each iOS device that rolls off the assembly line with Google as the default search engine.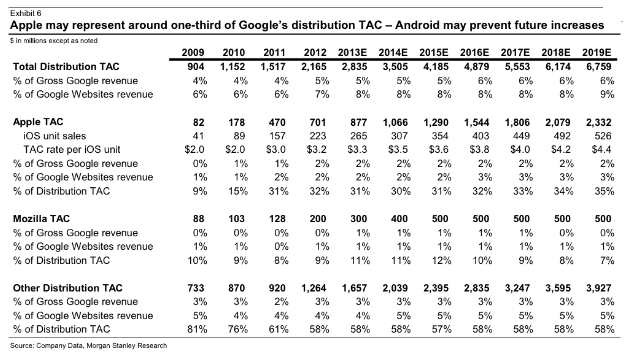 Morgan Stanley crunches the numbers
The analyst says that per device payments would be easier for Apple as far as accounting is concerned, and it would give Apple upfront payments. It also means that Apple would get paid even if users went to the browser and surfed to Google.com to do a search instead of using the default search box. And while some Google investors worry about the payments to Apple increasing sharply, the analyst sees the traffic acquisition costs for Google on iOS devices rising
around 5%
a year. Even so, that still works out to about $1 billion that Google will pay Apple this year. While that sounds like a lot of money, which it is, keep in mind that
Apple made $13.1 billion in profits last quarter
.
source: MorganStanley via
BusinessInsider
Recommended Stories