Google may offer Nexus-like Android updates for Sony Xperia S
37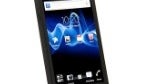 This is some potentially great news for any Sony Xperia S users who have been looking to have the stock Android experience. According to our favorite Android Open Source Project guru, Jean-Baptiste Queru, Google is looking into offering Nexus-like updates for the Sony handset. Sony has always been one of the better manufacturers about submitting to AOSP and bringing in the community to help in building its device updates. Now, Google is "experimenting" with offering a direct AOSP experience for more devices beyond the Nexus line, starting with the Xperia S.
According to Queru, the Xperia S was chosen because "it's a powerful current GSM device, with an unlockable bootloader, from a manufacturer that has always been very friendly to AOSP." Right now, Queru is working on building the git framework for this project by pulling together the kernel and makefiles for the Xperia S.
Eventually, it looks like the plan is to offer direct AOSP support for more devices in a Nexus-like fashion, which would be pretty amazing. Of course, for those of you on Verizon or Sprint, don't get too excited, because GSM and an unlockable bootloader are likely primary requirements for this.
Recommended Stories