Google makes more ad revenue than all American print media combined
13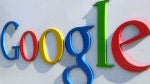 For those of you who have a tendency to forget, Google is not really a web services company, or a mobile platform company, or even a search company. No, Google is an advertising company which uses the revenue from ad placement to fund almost all of its other endeavors. Now, Google can say that it generates more in ad revenue than all American print media combined.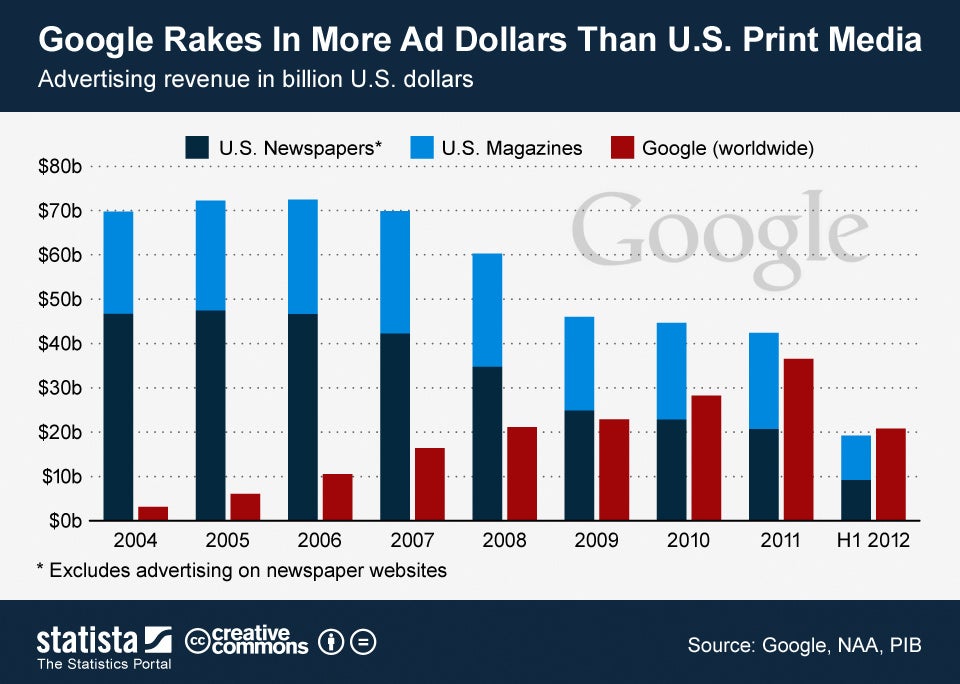 This day has been coming for some time now as print media has been on the decline, and shifting towards the Interwebs. And, once you get onto the Interwebs, well, that's Google's territory. According to numbers from Statista, in the first six months of 2012, Google earned in $10.9 billion in ad revenue, while all American print media (newspapers and magazines) pulled in just $10.5 billion from print advertising (the numbers don't count ads on newspaper websites). As you can see in the chart to the right, this day has been coming for a while.
Of course, the numbers aren't exactly an apples-to-apples comparison, because Google's ad revenue is for all of the ads the company runs around the world. So, a more accurate statement is that Google generates more ad revenue globally than the US print media generates domestically. Still, given print media's trajectory, it's not hard to imagine Google one day making more than print media in direct comparison. But, by then it'll probably be better to start comparing news website ads vs Google ads.