Google launches Skrillex Live cases for select Nexus and Samsung Galaxy smartphones
9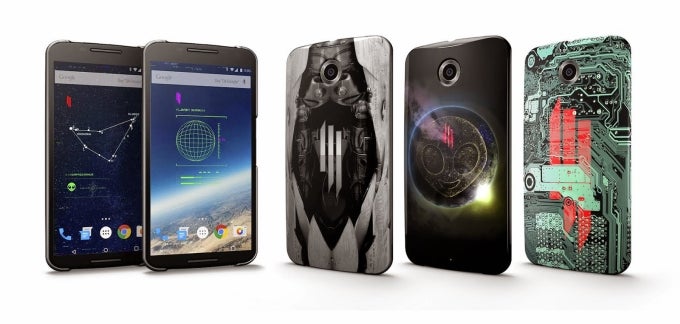 Google has just kicked off a series of limited-edition smartphone cases. The new case line-up is called Editions, and the first incarnation of the company's creative push in the smartphone accessory market is a collaboration with popular artist Skrillex.
Called the Skrillex Live cases, these official Google Android accessories will be available in three different designs, Space Shield, Circuit Bae, and Lil Planet. The cases can be purchased for $40 from the Google Store.
If those who decide to get one will also get a free Skrillex album. The limited-edition Skrillex cases are available for the two of Google's Nexus smartphones, the
Nexus 5
, the
Nexus 6
. In a rather interesting twist, the cases will also be available for three Samsung handsets, the
Galaxy S6
, the
Galaxy Note 4
, and the
Galaxy S5
.

Also included is a custom-made live wallpaper. At night, the wallpaper will display a map of the constellations as they can be seen from your location. During the day, the wallpaper will change its content based on images captured way up in the stratosphere by a balloon satellite. This balloon satellite was custom-designed by the artist, and is named after Skrillex's dog, Nanou. Once Nanou completes its tasks, he will be signed by Skrillex, and it will find a home with one lucky customer.

Probably the most interesting feature is a customizable hardware shortcut button. By default, pushing the button will launch the artist's YouTube feed, but you can tweak the settings to have the button act as a dedicated camera shutter, or as a shortcut to a specific website or app.

In a post on the official Android blog, Kari Clark, Senior Manager at Google Accessories, announced that more Edition cases are to be expected in the near future. The Skrillex Live cases are available starting today, and Google says that they will be available until the end of June, or while supplies last. We're wondering what Google has got cooking next.