Google+ killer feature hits iOS
6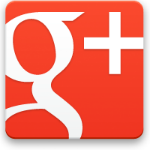 Google+ has some pretty solid benefits that any hardcore user will tell you about including, Hangouts and the circling system, but undoubtedly anyone using the mobile version will only talk about one killer feature: Instant Upload. Now, that feature has finally made its way to iOS as well.
Instant Upload, for those who may not know yet, is probably the best feature available for casual Google+ users, because you can get value from it even if you don't really use Google+. What it does is automatically upload every picture you take on your device to your Google Photos (aka Picasa Web Albums) account in a private album. From there, you can sort out those photos into proper albums, or easily share a few over Google+. It makes it extremely easy to add photos to your G+ posts, but it is also a great tool if you happen to use Google as your online photo storage service.
The Google+ iOS app update that hit the iTunes App Store today not only adds Instant Upload, but has a couple extra features. It also now shows you who has +1ed a post, and it adds the new "What's Hot" stream, that Google has been trying to push as a way to surface cool content and users on G+.
Not a lot of new features, but definitely very good ones. If you don't have Google+ yet, you can grab the app for free in the
iTunes App Store
.