Google is rolling out a fix for Android's Wi-Fi vulnerability
26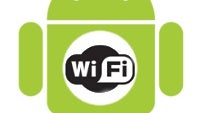 Researchers at a German university recently confirmed
a serious vulnerability
within the Android OS, that was initially exposed by Dan Wallach. When connected to an open Wi-Fi network, other users can impersonate your device to Google Calendar and Google Contacts. And they found that the problem is theoretically feasible within all Google applications.
But Google has already announced a solution:
"Today we're starting to roll out a fix which addresses a potential security flaw that could, under certain circumstances, allow a third party access to data available in calendar and contacts...This fix requires no action from users and will roll out globally over the next few days."
Android Honeycomb and Gingerbread both already include solutions to the vulnerability, but the majority of Android devices (99.7%) are still running the older builds.
While Apple and their devotees would surely love to blow this out of proportion, we have to keep in mind that open Wi-Fi has always been a security risk. If you ask any IT professional, they'll tell you to stick with secured networks whenever possible. But that's not the point. Between
LocationGate
and the recent PSN scandal, consumers are feeling particularly sensitive about their privacy.
source:
Wall Street Journal