Google gets slapped with a $6.8M fine in Russia for abusing its market position with Android
23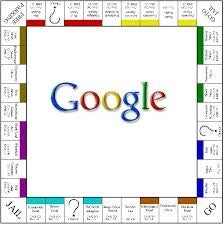 Earlier today, Google has been slapped with a $6.8 million fine by Russia's Federation Antimonopoly Service after the antitrust body found that the search engine giant has unfairly abused its market position with Android, the world's most popular mobile operating system.
Google's problems in Russia started last year when Yandex, the Russian search engine that claims the lion's share of the market in the country, filed a complaint against Google for an unfair treatment of its services. Long story short, Yandex wants to be able to preload its own apps - such as search and maps/navigation apps - on Android-running smartphones sold in Russia.
Here's what Google officials had to say on the matter in a statement issued to the New York Times:
"We have received notice of the fine from F.A.S. and will analyze closely before deciding our next steps".
A fine of $6.8M is only a drop in the pond for Google, which has raked in a revenue of about $75 billion last year. However, this new fine from the FAS is just the latest in a series of similar antitrust and anticompetitive allegations that Google is facing around the world.
Back in April, the EU found that Google is unfairly using its mobile OS to promote its apps and services over competing ones. The same EU officials are also investigating Google over claims that the Android maker's decision to refuse access to Google Play for devices running forked and AOSP versions of Android is an abuse of its market position.
Google offers Android for free to device manufacturers but imposes certain restrictions on the apps that come preloaded on these devices. Device makers are free to tinker with software that Google provides as part of the Android Open Source Project, but Google does not allow AOSP-based devices to access Google Play, the official Android app market.
source:
FAS
via
The New York Times