Google finally bringing podcasts to Play Music
3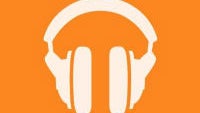 For more than three years now, Google has been completely out of the podcast space. Listen, Google's last podcast app, was
killed off
in mid 2012, but the app was forgotten long before then. Since then, there have been plenty of
great podcast apps
to come to Android, but Google finally wants to give it another shot by bringing podcasts to Play Music.
Google has put the word out on the official Android blog that it wants podcasters to host their podcasts on Google Play Music. Obviously, Google already has some big names on board, like: This Week in Tech, Nerdist, Earwolf, 5by5, HBO, HowStuffWorks, Public Radio International, Slate, StarTalk, and more. Google has also set up a portal so anyone in the US with a podcast can easily start uploading or importing their RSS feed to Google Play, so Google can start organizing the content.
In addition to direct searches and subscribing to certain podcasts, Google is also planning to add podcasts to the Songza-style
contextual recommendations
that it offers in the Play Music app. That could be pretty interesting.
One odd move in the post is that Google tries to lure podcasters by claiming "more than one billion people [use] Google Play every month". This is undoubtedly true, but there's no indication of how many of those people use Play Music specifically, or more specifically, how many Play Music users browse content that they didn't upload themselves. Of course, it's not like other podcast apps talk about monthly users, so we wouldn't be able to compare properly anyway.
There's no word on when Google will roll out podcasts to users, but we'd guess that might depend on how quickly podcasters load their content into Play Music.