Google Listen has been discontinued
14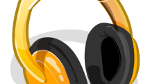 We've known for a while now that Google doesn't really care too much about podcasts, and today we got another bit of evidence to prove it as the company has officially discontinued its lone podcast app, Google Listen, which had been mostly ignored anyway. Both the Zune Marketplace and iTunes are great repositories for podcasts, but u
nlike its competitors, Google doesn't really care to give users any sort of podcasts in its Play Store, and now won't even offer an official Google podcast app.
Of course, that's perfectly fine. It's really about time that Google killed off the app, which had been born as a Google Labs project back in 2009. The app was always extremely barebones, and one of the best things about it was that it was free, which isn't really much of a separator in the Play Store. So, Google is pulling the plug, because there are plenty of alternatives in the Play Store.
According to the release, the app will continue to function if you have it installed, but it has been removed from the Play Store, and as of November 1st, the search function will stop working. But, the good news is that because Listen always used Google Reader to save your podcast subscriptions, those will stick around, and you can save them whenever you'd like.
Recommended Stories