Google bullish on the future of Google Wallet
23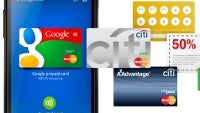 Google Wallet launched with more of a whimper than a bang, but the big G has been quietly making some major improvements to their digital wallet solution over the last year, perhaps most significantly the recent addition of being able to add any credit or debit card to Google Wallet. Today Google held a Google Payments Live event to bring updates on Wallet to developers. Wallet's head of product management Robin Dua shared several insights on why Google is still excited about Wallet, and where they see things heading.
Being a live event for developers, much was made about new API's they have released in the past months, and while end users may not care about the details of what tools Google provides to developers,
we should remember that how easy it is for a developer to implement Google Wallet goes a long ways to determining how many stores and services will adopt it
. Along those lines, Dua indicated that they are also rolling out many low-cost cloud-based tools so that companies can make their own solutions (making their own loyalty program, for example), making it more attractive for stores to feature Google Wallet payments.
According to Dua
there are now over 200,000 NFC readers in the U.S. that can accept Google Wallet payments
, and with the dropping cost of NFC readers and inexpensive tools for vendors to use they think the growth of NFC payments will pick up substantially over the coming year. Google even sees the expanding number of digital wallets as a good thing – aside from the usual platitudes on how competition makes everyone better, they think it will help to speed up the adoption of NFC even more.
There were several "coming soon" and "watch this space" pseudo-announcements. Dua indicated that Google expects to have announcements regarding new international markets in the near future, and they also are working on Paypal-esque payments between Wallet users. And what about Verizon users that can't get Wallet (without a hack, anyhow) on their LTE Galaxy Nexus? Google is "actively negotiating" to sign up more carrier partners, but apparently no announcements are imminent.
Recommended Stories