Google brings phone-finding tools to My Account (and it even helps with iPhones)
2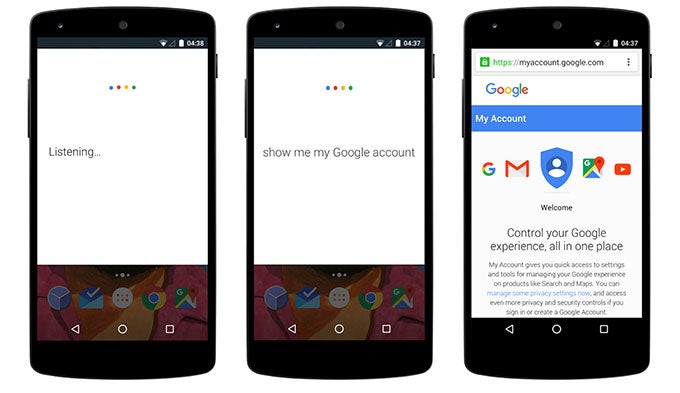 Some people have nightmares about public speaking, insolvency, or the death of loved ones. We, on the other hand, are more likely to lose sleep over fears of accidentally misplacing our phones. Google's been giving Android users tools to help them successfully recover missing handsets for years now,
first in the form of the Android Device Manager
, and more recently by
simply asking the company's search app to "find my phone."
Now it's coming to one more place, as Google's My Account hub picks up phone-finding tools – and it's not just helping Android users.
Just like you'd be able to in ADM, the My Account phone-finding feature lets you trigger your Android handset's ringer, allows you to remotely retrieve its location data, and even engage its lockscreen to prevent unauthorized use.
If you're an iOS user, Google will helpfully point you to Apple's own phone-retrieval tools, right from within the My Account hub.
The next changes to My Account concern how users will access it. Beyond searching for "I lost my phone," users can also instruct the app to "show me my Google account." Soon, even searching for your own name will prompt Google to direct you to your My Account page.
All in all, these changes aren't huge – as we said, Google's already had phone-finding tools for a while now – but it's still quite interesting to see the extent to which the company appears focused on giving users new ways to access them. When you're panicking over a missing phone and you can't remember what ADM stands for, these new natural-language triggers could prove invaluable.
source:
Google