Google brings big updates to G+ mobile and opens it to everyone
12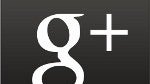 The day that people were clamoring for 3 months ago is finally here, and we're not sure many people still care. Google+ has had a lot of updates since it launched 3 months ago, and the big update #100 is to open up the service for anyone who wants to sign up. No more invites, just jump in if you want to. Google is also updating the Android mobile app with our "most-requested features."
There are 4 updates for the mobile app. The first is better SMS functionality for users in the US and India. We're not sure why its limited to those countries, but more countries are on the way. For now, users in the US and India will be able to post to G+, get notifications and respond to group messages all via SMS. The second update is to improve +mentions, and allow users to now add someone to a post or comment using the +tag. Third is the option to finally +1 comments. Google has a;sp decided to change the name of Huddle to Messenger, and Messenger also allows sending photos. Google does like to keep its product names pretty simple and boring, so that makes sense.
Other big updates include more fine control over notifications, with the ability to choose to whether or not to receive notifications for mentions, comments, and shares. You will also now be able to edit your profile photo, and move the app to SD to save space. Keep in mind though, that if you move the app to SD, the widget will not work. But, probably the biggest update is the addition of Hangouts. You will need an Android 2.3+ device with a front-facing camera, but now you will be able to join in Hangouts on mobile.
Of course, while these are great updates, they aren't all of the "most-requested features". The big update that we want to see is for the mobile app to properly handle links when sharing. Right now, if you share a link through the Android share menu, it posts as a plain link without the parsing you'd get when sharing on the web. Not to mention, there's no "add a link" field on mobile. For a service based around sharing, the mobile sharing is terrible.