Google announces Android Lollipop is the most widely used OS, Nougat under 0.1%
18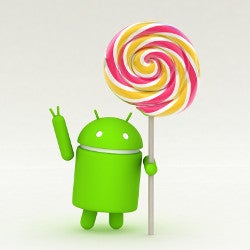 Every month Google releases information about Android versions and their adoption rate among consumers. The search giant uses a simple method to gather the numbers and offer them in a suggestive diagram.
Basically, each snapshot of data represents all the devices that visited the Google Play Store in the prior 7 days. It's also worth noting that this data only take into consideration devices running the latest Google Play Store application, which compatible with Android 2.2 and higher. That being said, let's see the numbers for the data collected during a week's period ending on September 5.
As it happens, Android Lollipop is in the lead with 45% market share, while Android KitKat comes second at 27.7% market share. There's no surprise that these two Android versions are among the most widely used since they are running on entry-level and mid-range devices.
Those high-end devices compatible with newest Android versions have already been updated, but the vast majority of budget-friendly and mid-end phones and tablets are stuck on older versions until owners switch to a newer device.
Android Marshmallow is only third with 18.7% market share, whereas Android Jelly Bean accounts for 15.6% market share. Some of the oldest Android iterations like Ice Cream Sandwich (
1.4
%), Gingerbread (1.5%) and Froyo (0.1%) are at the bottom of the list.
Notice the fact that Android Nougat is missing from the data collected by Google, but there's a reason for that. Apparently, any versions with less than 0.1% distribution are not shown, which leads us to believe that Android Nougat's market share is insignificant for now.
However, we can safely assume that once major handset makers like HTC, Samsung, LG and Motorola start upgrading their phones to Android Nougat, the new version of the OS will make it in the chart.