Google and Oreo team up, but not for Android
3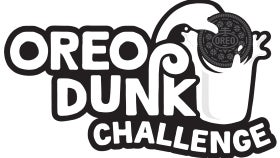 Have you ever wondered how far into space can you fling an Oreo cookie? We neither, but apparently Google and Mondelez did. So, they teamed up to create a new game for the Oreo Dunk Challenge campaign. The game allows you to throw a virtual cookie across the globe, for it to land in a glass of milk in some unknown location around the world.
To do this, you need to visit the game's site (you can find it at the source link below), and scan an Oreo cookie with your camera. In our case, we scanned a photo from Google Images, due to a tragic unavailability of Oreos in our immediate vicinity.
Then the game will ask you to swing your phone as hard as you can. During this step, please keep a firm grip on your device. You want to launch a virtual cookie in space, not your brand new handset. Once the force of your swing is measured, you will see a virtual representation of your scanned cookie shoot up from your current location, soar in orbit for a few seconds, and then drop back down to Earth in a completely different location.
In our case, we launched it from Barcelona, Spain, and managed to land it on some remote island just off Madagascar that doesn't even have a Wikipedia page. That's where Google comes in, as the entire game is powered by Big G's mapping data.
Could this mean that the previous hint towards
Android Oreo
being the name of Google's next mobile OS version was just a tease? Or are the two events not connected in any way? We have yet to know.
source:
Oreo
via
TheDrum