Google adds download statistics to the Android Market's developer portal
2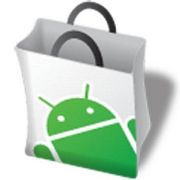 We know we've said it countless times before, but it's worth saying again: a smartphone's operating system
depends
on the happiness of its developers. In this competitive OS landscape, the consumer's choice often hinges upon the availability of key apps, rather than the actual OS interface.
And Google is eager to appease its developers. They have now added download statistics to the
Android Market
's developer portal. These include a breakdown of the OS versions (2.1, 2.2, etc.), as well as a breakdown of the specific devices.
The graphs featured below are for
Android Central
's widget. As you can see, Android 2.2 users are downloading the widget more than they download apps overall. This is an indication of
Android Central
's users, which are skewed towards the more up-to-date tech users.
These types of results are important for developers to gauge their demographics, and appropriately target updates and future applications. For example, given that only 2.5% of
Android Central
's market have anything below Android 2.1, they might conclude that accommodations for the earlier OS are unnecessary.
Thank you,
Google
, for understanding that happy developers make good/plentiful apps, which then attract more users.
source:
Android Central