Google Wallet co-founding engineer leaves, finds home with rival payment service Square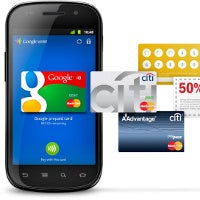 Rob von Behren is the co-founding engineer at Google Wallet, and while you might not have heard his name, he is another senior engineer leaving the project after Jonathan Wall, and project managers and other Wallet staff have left recently. That's a signal that there are some tensions over the strategy at Google's wireless payment project. Moreover, von Behren
joins rival payment provider Square
after 8 years spent with Google.
"When I left the Google Wallet project in January, I fully expected to stop working in payments but to remain at Google," von Behren said for the NFC Times. "After meeting the team at Square, however, I decided to do the opposite. Square is doing some great things in the payment space. They have a strong leadership team and a culture that fosters innovation."
Ouch. Now, that's a statement that should hurt Google as it tacitly admits that at Google the engineer couldn't find a strong leadership team and innovation.
Rumors point out that the conflict centers around disagreements with Google Wallet chief Osama Bedier over NFC wallet. The initiative is slow to sign up new merchants, banks and other institutions. Bedier jumped ship to Google from PayPal in February 2011 and his views obviously differed from existing Wallet staffers.