Another Google app gets buried in early August
5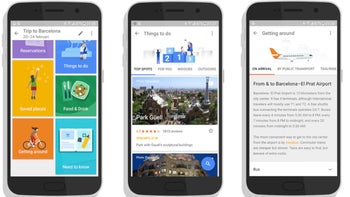 Google Trips get the ax effective August 5, the search giant recently confirmed. The decision isn't surprising at all since Google has recently redesigned the Trips app on the web that's meant to replace the Android app.
The app is still available for download via Google Play Store, and there's no mention of Trips being killed. However, the Google Trips
support page
has been updated to reflect the changes,
XDA Developer
reports.
Support for the Google Trips app will end on August 5, 2019. Until then, you'll still be able to access and email all of your trip reservations and notes as normal.
Google does not seem to plan to replace Trips with another mobile app. Instead, users should start seeing the information that would normally be provided by Trips in other Google services, including Search and Maps.

Still, if you can't live without Google Trips, you can always use the web app after August 5, especially now that Google has given it a new look and feel.