Google Translate will soon include real-time Word Lens image translation, and conversation auto-detect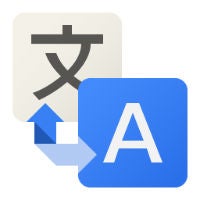 Google Translate is an invaluable tool for those who travel to areas where you may not speak the language; but, it is also a tool that has lagged behind in certain respects for a while. Translate could do a lot, but one thing that was missing was real-time translation of text through your camera. This is something that could be done with Word Lens, an app that has been around since 2010. So, obviously, Google bought Word Lens earlier this year.
Word Lens started on iOS in 2010, made it to Android in 2012, and Google Glass in late 2013. Google bought it in May, and made the app free. Now, it looks like the functionality is about to be baked into the official Google Translate app. This means that you'll be able to point your phone camera at a sign or menu, and have the text translated in real-time between English and French, German, Italian, Portuguese, Russian, or Spanish. The translations can go to or from English, but English has to be one of the languages right now.
Another cool addition to the next Google Translate update will be auto-detection for conversation mode. This means that rather than you having to manually switch the languages during the conversation, you set the two languages that will be used, and start talking. The app will automatically detect which language is being spoken and translate on the fly as always. It should mean you'll be able to have much more natural flow to a conversation than before.
No word on when this update will be pushed out, but
Android Police
says that the features seem ready to go; so, it could come at any time. We'll be keeping an eye out for it.