Google+ Sign-In tries to beat Facebook Connect by avoiding "social spam"
9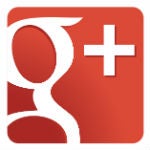 Single sign-in options have been around for a while, but more and more they are being tied to our social networks, meaning instead of just a unified sign-in process, you also have to take into account personal data and sharing. Facebook Connect has been pushing those bounds for a while, but now Google wants to really take on Facebook with Google+ Sign-In which promises to kill "social spam".
The idea is pretty simple: rather than having to create accounts for all of the new apps and websites that you come across, you can use your existing Google account to sign in. Google promises that G+ Sign-In will have all of the security you would expect from Google, including options for 2-step verification. And, most importantly, much like when installing an Android app,
there will be a permissions screen that outlines what information is shared with the app and who will be able to see your activity within the app.
Google+ Sign-In will be available on both Android and iOS, but obviously Google is giving a little extra to Android users in the deal. The cool bonus for Android is that if you use G+ Sign-In on a website, you can have the mobile app version of the site automatically installed on your Android device (assuming the site has an app of course).
But, the part that we're all interested in is how G+ Sign-In will work with social. Facebook Connect was famous for introducing "frictionless sharing", which ultimately became a flood of information that no one wants to wade through, and something that Facebook had to tone down. Google is taking a different approach. Google's idea is to still have the option for "interactive sharing" (things you choose to share), but the
"frictionless" data (things passively sent by the app, like music listening habits) will not surface until it is relevant
. So, instead of having the constant stream of passively shared data, that information will only come up contextually, like when your friends search for a certain band. The "interactive sharing" will also work the other way around where your friends can click something you've shared and be pushed directly into the original app to view the content.
This type of sharing makes for a very powerful system for content creators, who can now have much more control over how and where users see the content. This type of deep integration into apps could easily give content creators more control, and more importantly make in-app ads or in-app purchases to access content more valuable.
Combine that with the fact that many people already have a Google account of some form or another (Gmail, YouTube, etc) and this could be an attractive option. Google may not have as many users as Facebook, but this should still be a competitive option. Not to mention, this will help to generate quite a bit more activity and information for Google+.
And, Google has pulled together a pretty impressive list of apps that will be launching Google+ Sign-In, including: Shazam, Fitbit,
The Guardian
,
USA Today
, OpenTable, Flixter, TuneIn, Fancy, and more.