Google Play reaches 25,000,000,000 app downloads, app discounts inbound
17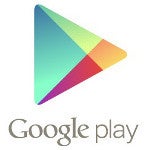 Google's app store, Google Play, formerly known as Android Market, popped into existence with only a handful of apps in tow, but look at it now! It's the second-largest app ecosystem in the mobile world with a gigantic selection of over 675,000 titles. Powering such a prosperous OS like Android, you can imagine that quite a few apps get downloaded from Google Play each day.
As a matter of fact, Google has just announced that the store has served a total of 25,000,000,000 (that's 25 billion!) app downloads to date! What's best for consumers is that in order to celebrate the occasion, Google will be offering select titles at a special price of only $0.25 during the following 5 days.
The first discounted apps and content should appear later today.
source:
Google