Google Play gets the option for partial refunds on app purchases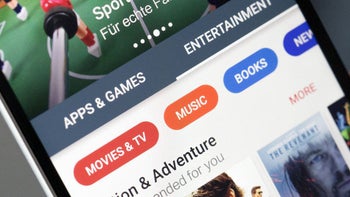 Getting a refund from the Google Play Store on Android isn't a terribly difficult thing to do, assuming you are trying to get said refund within the time limit. But there have been some limitations to the system, including more difficulty getting refunds on in-app purchases and subscriptions. But, it looks like Google is changing that with the addition of partial refund options.
Developers are starting to see an intro screen to partial refunds popping up in the developers console for Google Play, and the option appears to work just the way it sounds: if a developer so chooses, they can offer a refund of a percentage of the amount paid by a user. This could mean offering refunds on in-app purchase or subscription costs, or it could simply be a way to try to appease an angry user who is disappointed in an app they paid for or if a service goes down.
There are some obvious limitations to partial refunds though. Google notes that some payment methods can't accept partial refunds and the Subscribe with Google feature that works with news outlets cannot offer partial refunds, but maybe the most important one: partial refunds will only be allowed for purchases made starting in March 2018. So, no going back to try to get a refund on older purchases.
This does appear to be a developer option though. Customers can't automatically request a partial refund, but if you're already in a support thread with a developer, it's good to know you can ask for a partial refund if you want.