Google Play now accepts movie pre-orders (US only)
5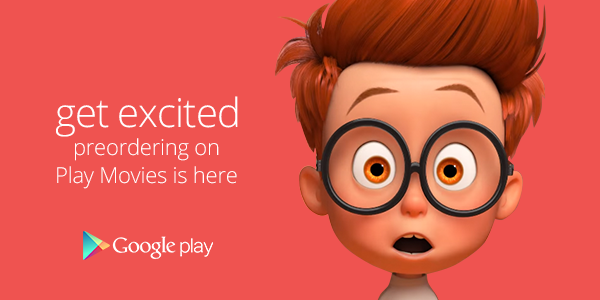 Google today started accepting movie pre-orders via Play Store, allowing you to place a pre-order either from your Android device, or from a PC. According to Google, once you pre-order a movie, you'll be able to get it on the very first day it becomes available on digital.
At the moment, the list of available movies includes titles like "Guardians of the Galaxy", "Maleficent," "Lucy", "Gone Girl", "Maze Runner", and others - with lots more to come. All pre-ordered titles will be added to your "My Movies" library, each complete with the latest info about them. Only customers in the US can pre-order movies via Google Play for now, but this will be available to more countries soon (though Google didn't specify which countries).
Will you be using Google's new movie pre-order system? Or do you think pre-ordering something that can't go out of stock (being digital) doesn't make too much sense?
source:
Google Play
(the link won't work outside the US) via
Google+